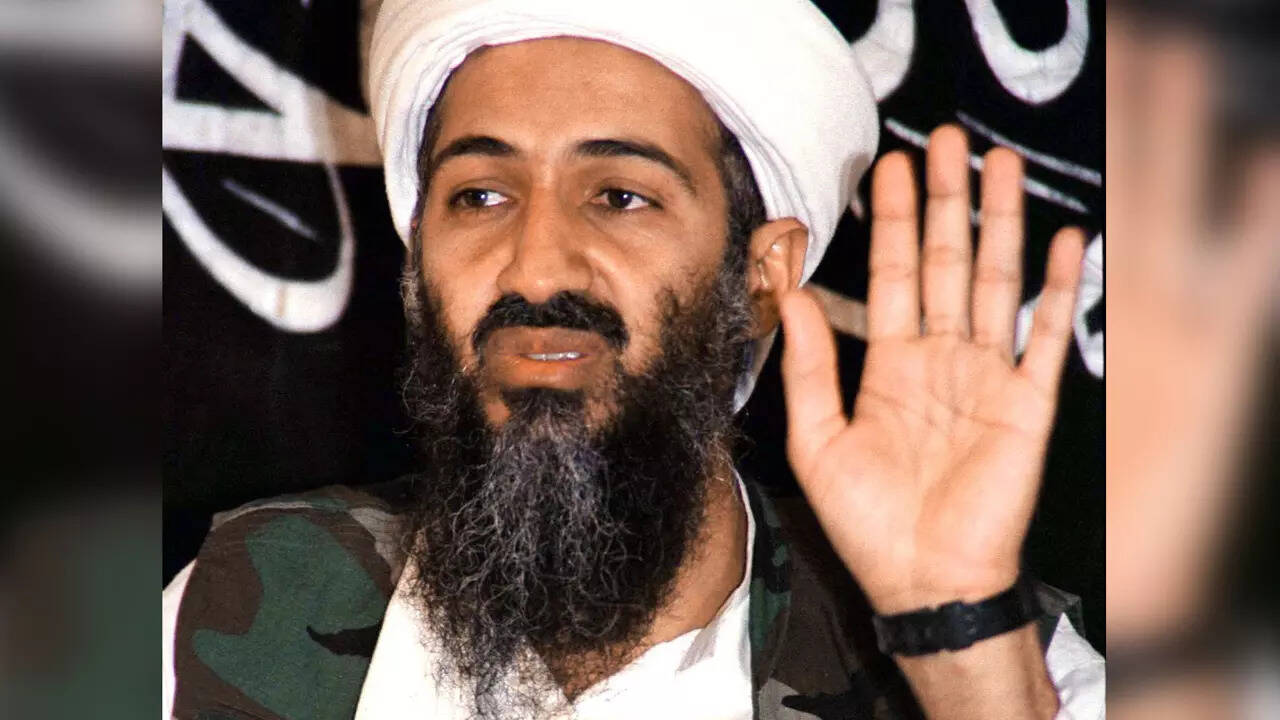 NEW DELHI: This week, a notable trend emerged on TikTok involving young Americans expressing sympathy towards
Osama bin Laden
, the mastermind behind the 9/11 attacks, through videos discussing a letter he wrote in 2002. This letter, which sought to justify attacks on American civilians, resurfaced on TikTok, amassing over 14 million views.
Bin Laden orchestrated the September 11 attacksover two decades ago, resulting in the deaths of almost 3,000 individuals by directing the crashing of commercial airplanes into New York's World Trade Center and the Pentagon.Following a decade as the globe's most sought-after fugitive, Bin Laden was located and eliminated by US special forces in 2011 at his hideout in
Pakistan
.
The letter's resurgence sparked a range of reactions, including some TikTok users aligning with Bin Laden's criticisms of the US and its support for Israel, especially in the context of the Israel-Hamas conflict.
The app, popular among young Americans, has a significant user base unfamiliar with the context of the 9/11 attacks, given their age during the event.
The origin of the trend has been pinned by various media outlets on a video posted Tuesday by a TikTok influencer with 12 million likes on her profile.
"I need everyone to stop what they're doing right now and go read — it's literally two pages — go read 'A Letter to America'," the influencer wrote.
"Come back here and let me know what you think. Because I feel like I'm going through like an existential crisis right now, and a lot of people are. So I just need someone else to be feeling this too."
The letter has been received with widely positive comments by social media users with trending searches on TikTok including "Osama letter to America summary" and "a letter to America explained".
The hashtag #lettertoamerica, associated with these videos, gained significant traction, though not all content supported the letter, with some expressing dismay at its glorification. Videos ranged from a lifestyle influencer's existential reflections upon reading the letter to a user equating Bin Laden and the American government as terrorists.
Bin Laden's message, released a year after 9/11, outlined his objections to Western activities in Muslim nations, condemning the United States for its backing of Israel and its approach towards the Palestinian regions.
It also denounced what he described as Western "lies, immorality and debauchery" and argued that attacks against civilians and the United States were justified as a result.
"They threw hundreds of thousands of soldiers against us and have formed an alliance with the Israelis to oppress us and occupy our land — that was the reason for our response on the eleventh," it said.
The White House and others have strongly condemned this online trend, emphasizing the insult it represents to 9/11 victims and criticizing the antisemitic and conspiratorial nature of Bin Laden's letter.
Some US lawmakers have called for a ban of the Chinese-owned app. Democratic Representative Josh Gottheimer said on Wednesday on X, formerly Twitter, that TikTok was "pushing pro-terrorist propaganda to influence Americans."
White House spokesperson Andrew Bates said in a statement on Thursday: "There is never a justification for spreading the repugnant, evil, and antisemitic lies that the leader of al Qaeda issued just after committing the worst terrorist attack in American history."
However, a search for "Letter to America" on TikTok surfaced no results on Thursday, with a notice that said the phrase may be associated with "content that violates our guidelines."
Following the trend, the UK-based newspaper Guardian removed the letter from its website, citing the lack of context in recent shares.
This Bin Laden letter incident coincides with growing data from Pew Research Center indicating TikTok's rising influence as a news source for young Americans, with a significant proportion now regularly accessing news through the app.
Over the span of three years, the proportion of American adults who regularly source their news from TikTok has seen a significant increase, rising from 3% in 2020 to 14% in 2023, the Pew Research report said.
Adults aged 18 to 29 are the most frequent consumers of news on TikTok. Approximately one-third of Americans in this demographic (32%) regularly access news on the platform, a number that surpasses previous years. In comparison, 15% of adults aged 30 to 49, 7% of those between 50 and 64, and only 3% of those 65 and older use TikTok for news.
The trend extends to the broader adult user base of TikTok in the US as well. As of now, 43% of TikTok's adult users report regularly sourcing news from the app, an increase from 33% in 2022. The likelihood of TikTok users getting news from the platform is now on par with Facebook users obtaining news from Facebook. However, TikTok users are still less inclined to use the platform for news compared to users of X, previously known as Twitter, the Pew report said.
(With inputs from agencies)