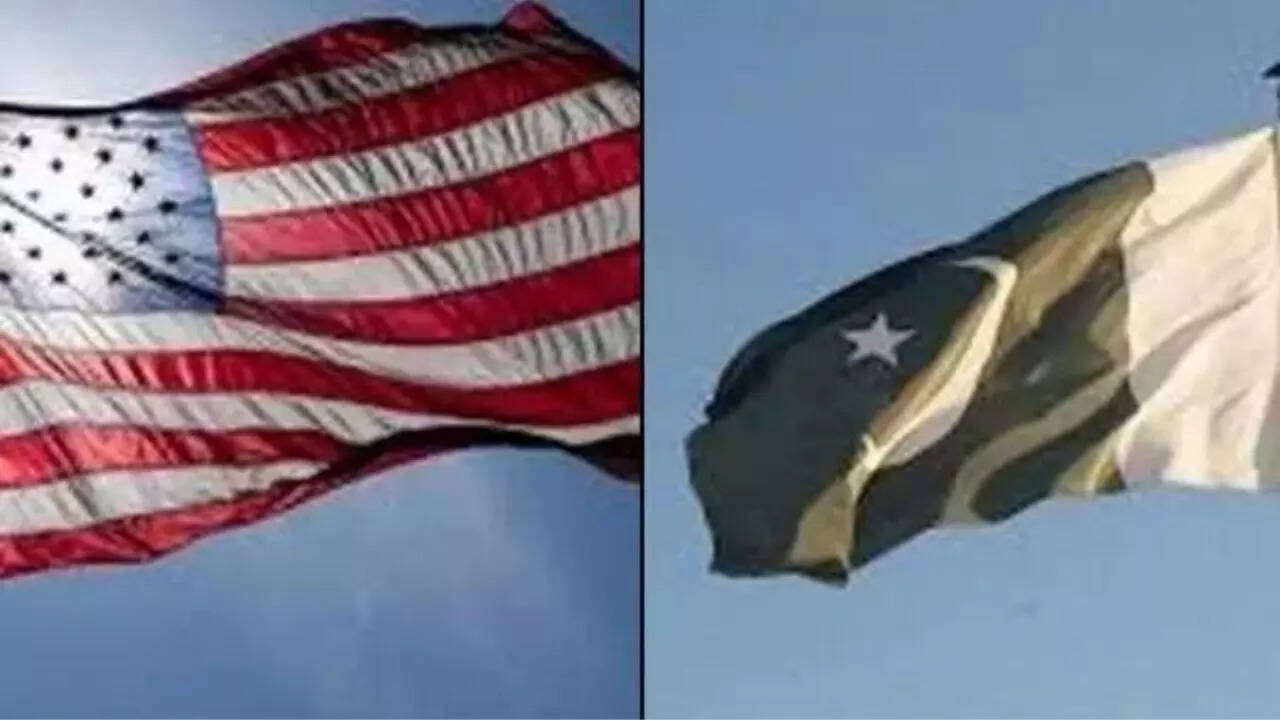 NEW DELHI: In a significant move, eleven members of the US Congress have sent a letter to secretary of state Anthony Blinken, urging the Biden administration to suspend future US assistance to Pakistan. This recommendation is contingent on
Pakistan
's progress in restoring constitutional order and conducting free and fair elections.
According to a report in the Dawn, the lawmakers have requested a legal assessment under the Leahy Laws and Section 502(b) of the Foreign Assistance Act.This assessment is to determine if US-origin security assistance has been involved in human rights violations in Pakistan. They emphasized the need for withholding future security assistance until Pakistan demonstrates a clear commitment to constitutional restoration, including the organization of free and fair elections with full participation from all political parties.
A significant concern raised in the letter is Pakistan's recent actions to strengthen its blasphemy laws. The lawmakers warned that the proposed amendments to the blasphemy law could further oppress smaller religious groups and minorities. They expressed alarm over the passing of the Criminal Law (Amendment) Bill, 2023, which aims to reinforce the existing blasphemy law, a law historically used to persecute religious minorities. The letter highlights the bill's rapid passage, despite calls for thorough parliamentary procedures, and cites instances of religious persecution, including attacks on Christian communities and protests against the bill, the Dawn report said.
"We are unable to ignore the persistent reports of human rights abuses, including restrictions on freedom of expression, speech, and religion and belief, as well as enforced disappearances, military courts, and harassment and arrest of political opponents and human rights defenders. These violations not only violate the fundamental rights of the Pakistani people but also undermine the principles of democracy, justice, and rule of law," the letter said.
The initiative, led by Congresswoman Ilhan Omar, a known advocate for Muslim causes in the US Congress, has garnered support from other members, including Frank Pallone Jr, Joaquin Castro, Summer Lee, Ted W Lieu, Dina Titus, Lloyd Doggett, and Cori Bush. These members, mostly from the progressive wing of Congress, have been vocal on issues like the Palestinian cause and have participated in rallies demanding ceasefires in conflict zones like Gaza.
The letter also addresses concerns about freedom of expression, enforced disappearances, military courts, and the harassment and arrest of political opponents and human rights defenders in Pakistan. It specifically mentions the cases against PTI chief Imran Khan and human rights lawyer Imaan Mazari, urging the US Embassy in Islamabad to observe their legal proceedings.
The lawmakers expressed their willingness to collaborate with secretary Blinken to promote human rights, democracy, and stability in Pakistan. However, the response of the US government, particularly the state department, to these concerns remains uncertain. This situation highlights the complex balance between geopolitical alliances and the promotion of democratic values on the global stage.