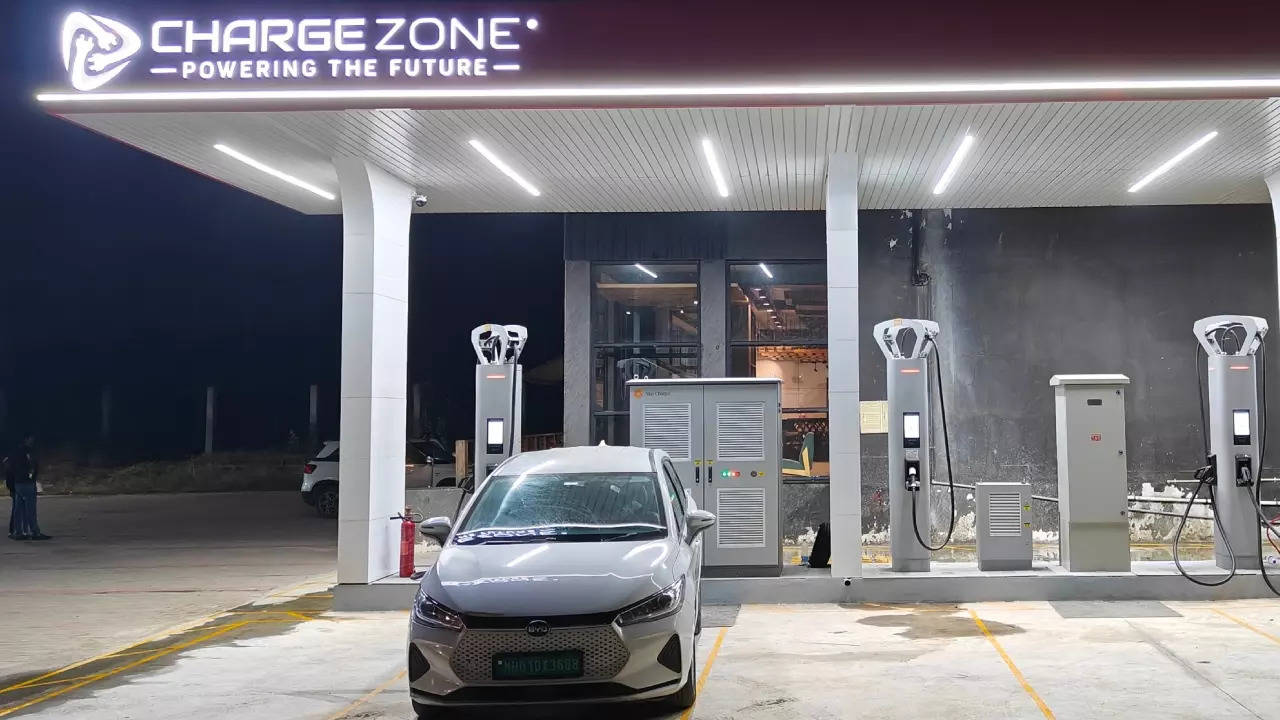 Gujarat-based EV charging company Charge Zone has launched its 360 kW super charging network for electric vehicles. The company said that it plans to strategically deploy these superchargers along major highways and city centres, starting from Mumbai in November.
These stations boast 180 kW dual gun chargers and 360 kW power cabinets. Notably, it gets a unique feature – four guns delivering 60 kW each at 200 amp and one gun delivering 500 amp (DC) current with liquid cooling technology.Further, these superchargers convert alternating current (AC) to direct current (DC), supplying high-power DC voltage and current directly to EV batteries for rapid charging. Some stations also incorporate solar panels on canopies to enhance sustainability.
BMW X5 Facelift Review: Brilliant but worth more than Rs 1 Cr? | TOI Auto
The company said that these superchargers cater to the needs of long-haul transportation and city-based EVs, offering an estimated charging time of 15 to 20 minutes, depending on the vehicle's battery capacity.
Charge Zone aims to establish over 150+ superchargers across the country, creating a robust EV charging infrastructure. The decision to expand in Mumbai and CCD, Vellore, was influenced by high traffic on the Chennai-Bengaluru highway and the demand for charging options in prime commercial complexes like BKC, Mumbai.
By March 2023, the Charge Zone network had over 3,200 charging points across 1,600 EV charging stations in 37 cities, covering over 10,000 kilometres of highways. The company also highlighted its goal to reach one million charging points by 2030, integrating solar and wind power generation.
Stay tuned to TOI Auto for latest updates on the automotive sector and do follow us on our social media handles on Facebook, Instagram, and X.