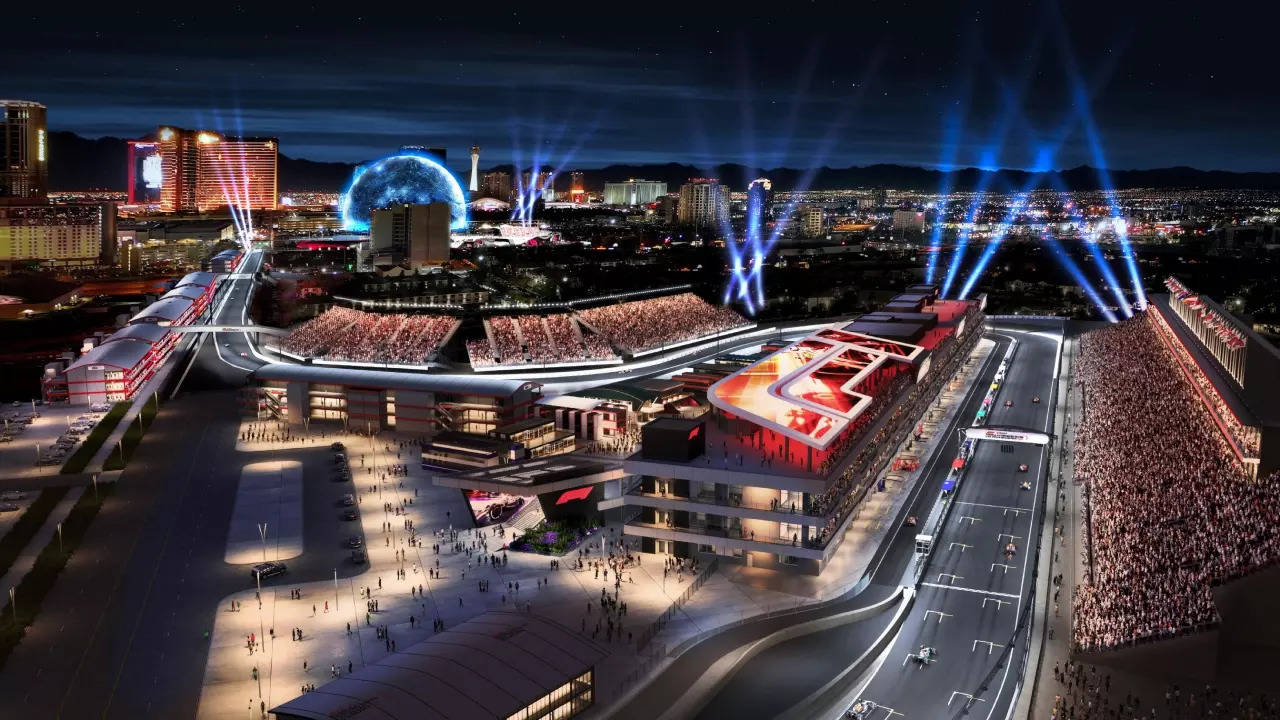 Formula One
fans around the globe are eagerly waiting for the upcoming inaugural edition of the Las Vegas GP. As
F1
prepares for this single-seater racing spectacle to debut at the newly-made 6.12 km, 14-turn street-circuit in the Sin City, the organizers are trying to implement optimum safety measures to not distract the drivers from the glitz of the
Las Vegas
strip during the night race.
As part of one such measure, F1 has banned three colours from being displayed on the iconic Las Vegas sphere. The Sphere, a music and entertainment arena featuring the world's largest spherical LED screen, will be operational in the backdrop of the live action and the drivers will run around it between the Turn 5 and Turn 6. It has now been agreed that it won't display red, blue, and yellow colours during the racing action.
BMW X5 Facelift Review: Brilliant but worth more than Rs 1 Cr? | TOI Auto
The ban on the colors is being implemented to prevent drivers from being confused with the trackside LED panels that convey important information, such as marshalling signals.
The 366-foot tall structure has been rented by F1 for promotional and advertising activities. Since its opening on September 29, the venue has rapidly established itself as a popular site in the renowned Las Vegas skyline.
Talking about the race, it is going to be a challenging outing for the entire grid as the drivers prepare to step onto an uncharted territory. Besides that, the Las Vegas GP is going to be one of the coldest Formula 1 races to have ever taken place and due to that fact, tyre temperature management will become a big challenge for the teams.
As seen in the track layout, the Las Vegas street circuit, which is the third-longest circuit on the current calendar, features a 1.77km long straight, which will pose a huge risk for drivers coming in at full throttle and cold brakes.
Stay tuned to TOI Auto for latest updates on the automotive sector and do follow us on our social media handles on Facebook, Instagram, and X.