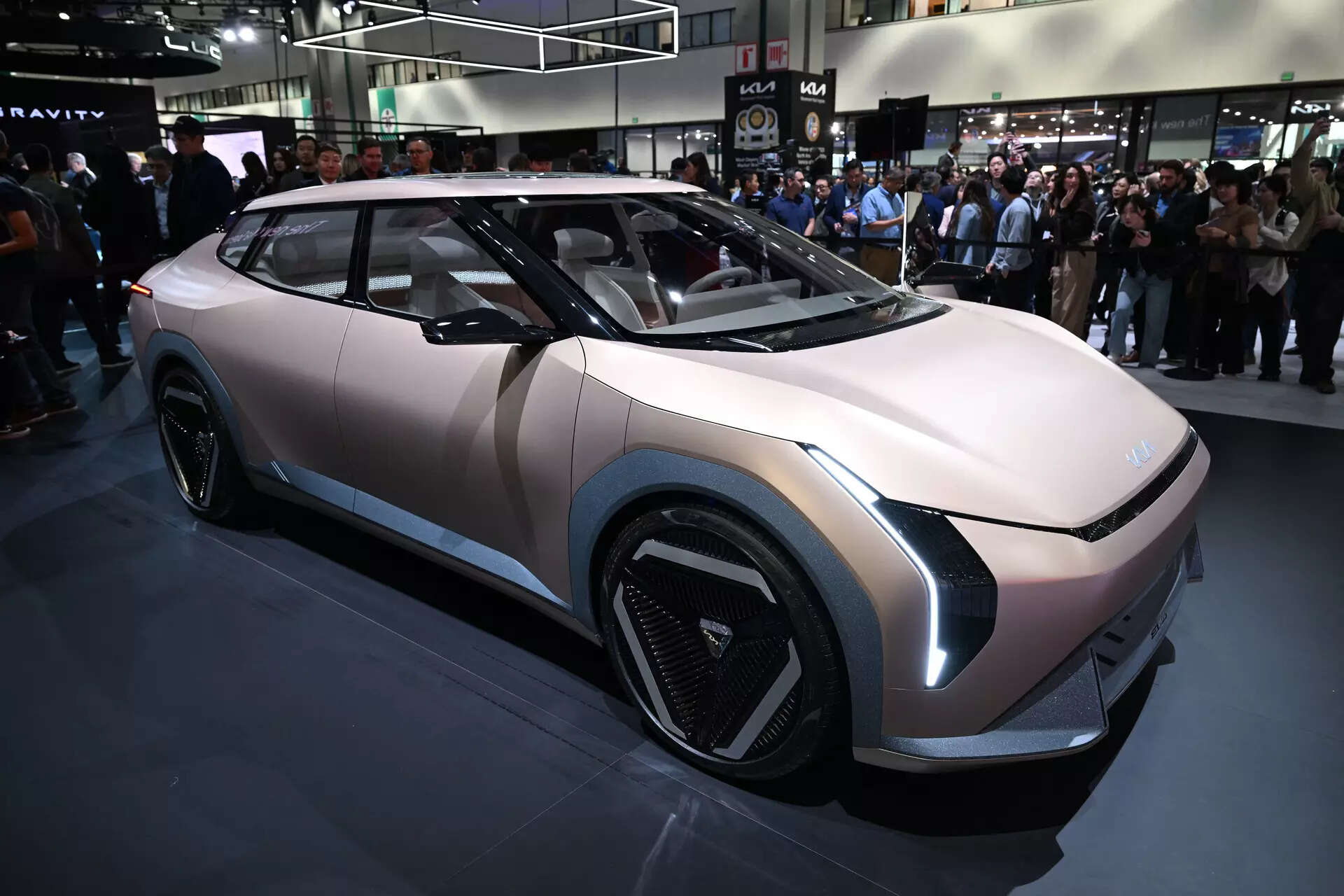 Kia has introduced two new electric vehicle concepts, the EV3, a compact electric SUV, and the EV4, an electric sedan, ahead of the
Los Angeles Auto Show
, which will be held from November 17 to November 27, 2023. The South Korean automaker aims to bolster its electric model lineup in the United States, responding to the growing demand for electric vehicles. The company, however, did not provide specific details regarding range, top speed, or the batteries used in these concept vehicles.
In addition to these electric concepts, Kia is exploring the potential for electric vans in the market, according to Steven Center, the Chief Operating Officer at Kia America.
As part of the broader industry trend, automakers are increasing their focus on electric vehicle production to meet the rising demand and compete with market leader Tesla. Kia has a history of unveiling concept vehicles before launching final production versions for the public. An example is the EV9, a concept SUV presented at the
Los Angeles
Auto Show in 2021, with a finalized production version released two years later.
In October, Kia announced pricing details for the EV3, EV4, and the compact electric SUV EV5, ranging from $35,000 to $50,000, positioning them within a competitive price bracket in the electric vehicle market. This move is part of Kia's broader strategy to expand its electric vehicle portfolio and strengthen its position in the evolving automotive landscape, where electric vehicles are gaining prominence.