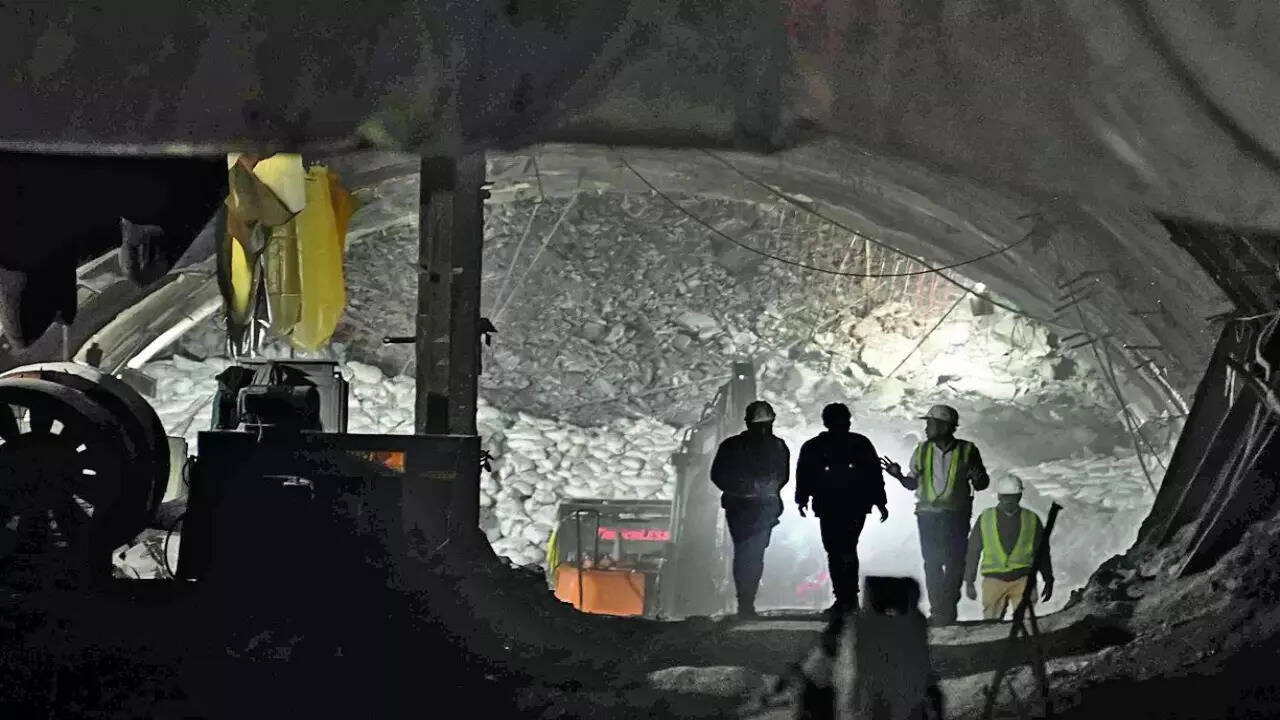 SILKYARA: Manjeet Lal is one of the 40 workers trapped in the depths of the Silkyara tunnel for the past six days. His father Chaudhary Lal, who lost his elder sonat a construction site in Mumbai just over a year ago, is now praying for his younger child. Standing outside the tunnel in Uttarkashi, desperation palpable in his voice, he said on Friday, "My other son was 36 when he was electrocuted while working at the site of a high-rise building in Mumbai.I can't bear the thought of losing my only other child."
Belonging to a village in Uttar Pradesh, the family is anxiously awaiting the rescue of 22-year-old Manjeet.
Chaudhary said, "He came to work at the site just two months ago. After we heard the news of the collapse, we rushed here and have been waiting for the workers to be evacuated."
Shatrughan Lal, Chaudhary's younger brother, has also joined the vigil for his nephew. "Manjeet has two sisters, and his mother is a cook at a primary government school. The family is shaken. All we want is that Manjeet should be back home," he told TOI.
Uttarkashi tunnel collapse: "Hopefully, a way will be made soon and people will be rescued safely…" says NDRF DIG
Most families of trapped workers have received the same reassurance from those inside and officials outside – that their stranded kin are "fit, fine, and healthy". When Manjeet's father told his son that they were there to take him home, the young man replied: "Papa, don't worry. I am fine here."
As days pass without any change in the situation inside, families gathered at the site don't know what to believe. Shatrughan said, "We sincerely hope that they are actually fine."
Maharaj Singh Negi, the brother of Gabar Singh Negi, who is among the stranded workers, was also uncertain. "Who knows about the true status of their health in there? How do we know they are indeed fine? Nothing concrete is happening here, or we wouldn't have been waiting for our loved ones even after six days," he said.