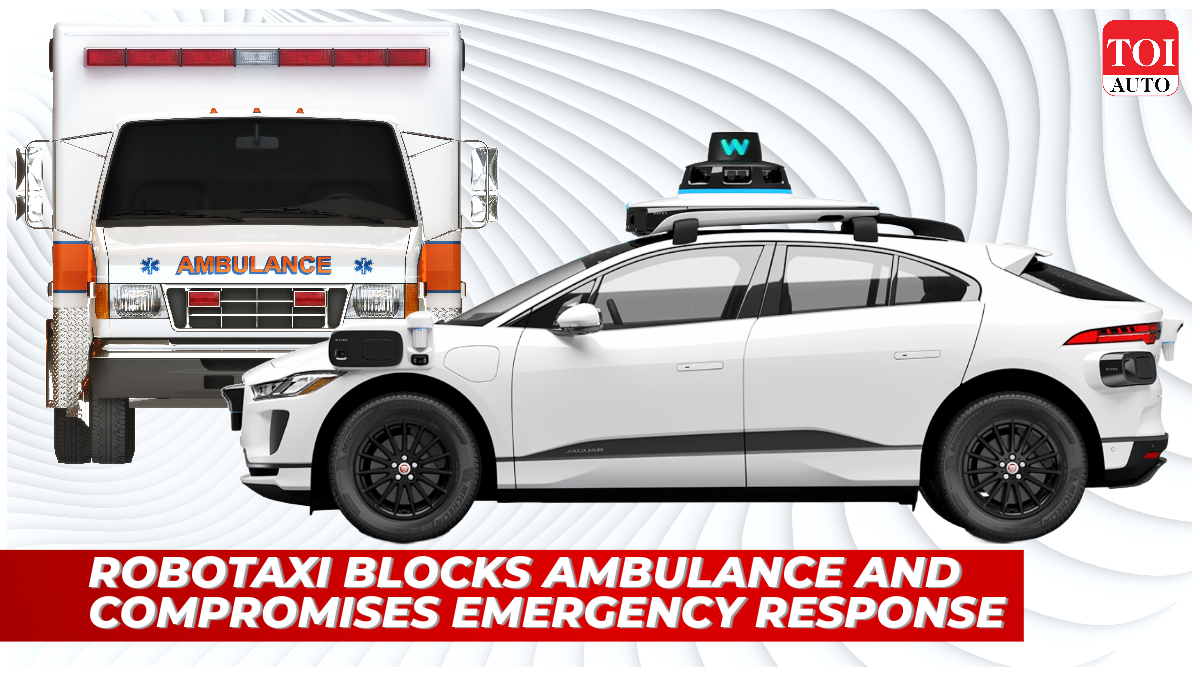 In the early hours of March 19, San Francisco firefighter Adam Wood, responding to a 911 call in the Mission neighbourhood, encountered a delay in emergency services due to an incident involving a Waymo autonomous vehicle. Wood, on duty, faced the challenge when a driverless Waymo car, owned by Google's parent company, Alphabet, obstructed the ambulance's path according to a New York Times report.The absence of a human driver led to communication with a remote operator, resulting in further complications as another Waymo vehicle arrived, blocking the opposite side of the street.
Wood reported a seven-minute extension to the emergency response time, emphasising the unnecessary loss of valuable time. This incident highlights a growing concern as self-driving taxis impact city services. In San Francisco and Austin, Texas, where autonomous vehicles are available for hailing, police officers, firefighters, and other city officials note adverse effects such as delayed emergency responses, accidents, increased congestion, and additional burdens on local services.
First-person view: Can you off-road a Volkswagen Tiguan 4motion? | TOI Auto
San Francisco recorded over 600 incidents involving self-driving vehicles between June 2022 and June 2023, according to the city's Municipal Transportation Agency. Notably, a Cruise autonomous vehicle, a General Motors subsidiary, prompted California regulators to suspend its service following an incident where it ran over and dragged a pedestrian, leading to the resignation of Cruise's CEO, Kyle Vogt.
In Austin, officials reported 52 autonomous car incidents from July 8 to October 24, including a noteworthy crash involving a prototype robotaxi without a steering wheel into a small electrical building. In response, both cities have taken measures to address the challenges posed by self-driving vehicles. San Francisco appointed a dedicated city employee to work on autonomous car policies and enlisted transportation agencies to compile an incident database. Austin formed an internal task force to log driverless vehicle incidents.
The experiences of San Francisco and Austin serve as a preview for other locations, with self-driving cars transitioning into a phase where human drivers no longer accompany rides. While Cruise has suspended its autonomous vehicle operations, Waymo and others persist in developing and testing their cars. Despite challenges, companies like Waymo, Cruise, and Zoox emphasise collaboration with city officials and ongoing improvements to minimise the impact on local services. Waymo specifically denies evidence of its vehicles blocking an ambulance on March 19 in San Francisco. The future deployment of robotaxis in various cities prompts preparations and adjustments by local fire departments, signalling a broader shift in urban transportation.