After a two-week ban on BS3 petrol and BS4 diesel vehicles, the Delhi government has finally removed the Graded Response Action Plan (GRAP) – 4 restrictions in the capital city. Under GRAP-4 both private and commercial vehicles are not permitted to travel within the city or enter Delhi from outer states. The restrictions have been relaxed after the AQI improved over the past few days and reached an average of 290.However, the ban has only been relaxed for trucks, buses and construction activity. As per an ANI report, Environment Minister Gopal Rai said, "Though there has been a constant improvement in air quality, people still need to be aware in order to maintain this improvement. The ban on the entry of trucks has been revoked".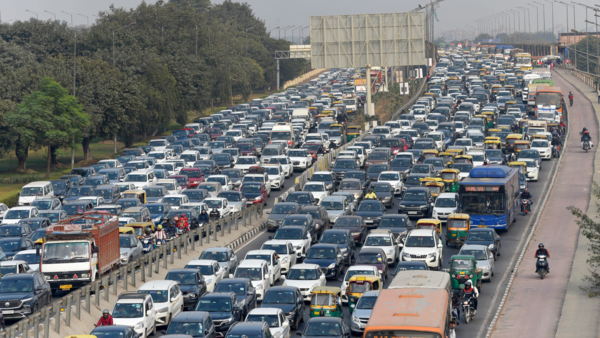 Can you drive your BS3 petrol or BS4 diesel car in Delhi?
Unfortunately, in terms of vehicular movement, the restrictions have only been relaxed for trucks and buses. This means that owners with below BS4 emission norm vehicles, will not be able to drive their cars in Delhi and will have to resort to other modes of commuting. While the ban on BS3 and BS4 cars is expected to be lifted in the coming days after AQI levels continue to improve, the government has not indicated a specific date or timeframe yet. So please do not drive your non-compliant cars in Delhi because it can attract a hefty fine of Rs 20,000.
New Mercedes-Benz GLE 450 LWB review: An SUV that keeps getting better | TOI Auto
While GRAP-4 measures may have been relaxed, GRAP-1, 2 and 3 restrictions are still to be followed in Delhi. The Environment minister further said, "I want to request the people of Delhi and North India to remain vigilant. Although there has been improvement in pollution, we still need to be cautious. Before Diwali, the AQI had reached 215, but the carelessness that followed led to an increase in the AQI after Diwali."